Merchandise
We have some great Tarkio merchandise that you can purchase for yourself or a family member. Prices include shipping.
New item!
3-Ply Tarkio Face Mask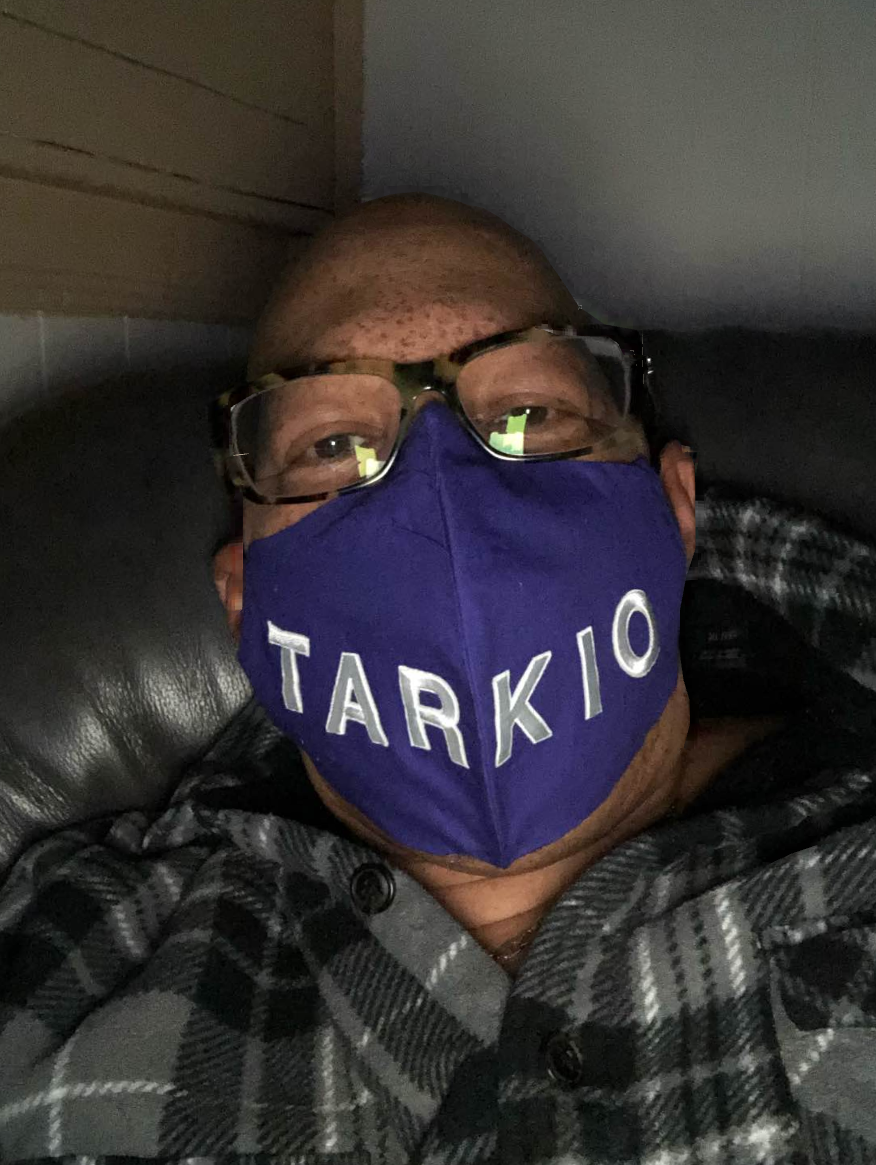 Purple Face Mask, White Letters
$15 plus $2 S&H
New item!
Long-sleeved T-Shirt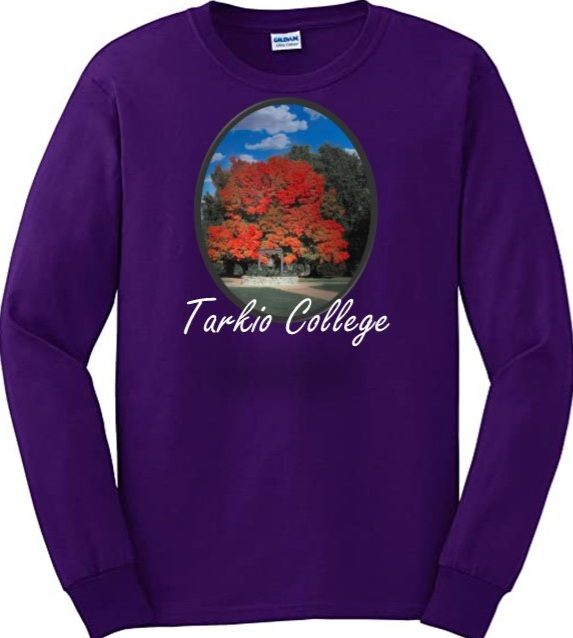 Purple Long-sleeved T - $35
Sizes: S, M, L, XL, XXL
New item!
Remastered Alma Mater and LUTKIN Amen CD - $12
Owl Bookmark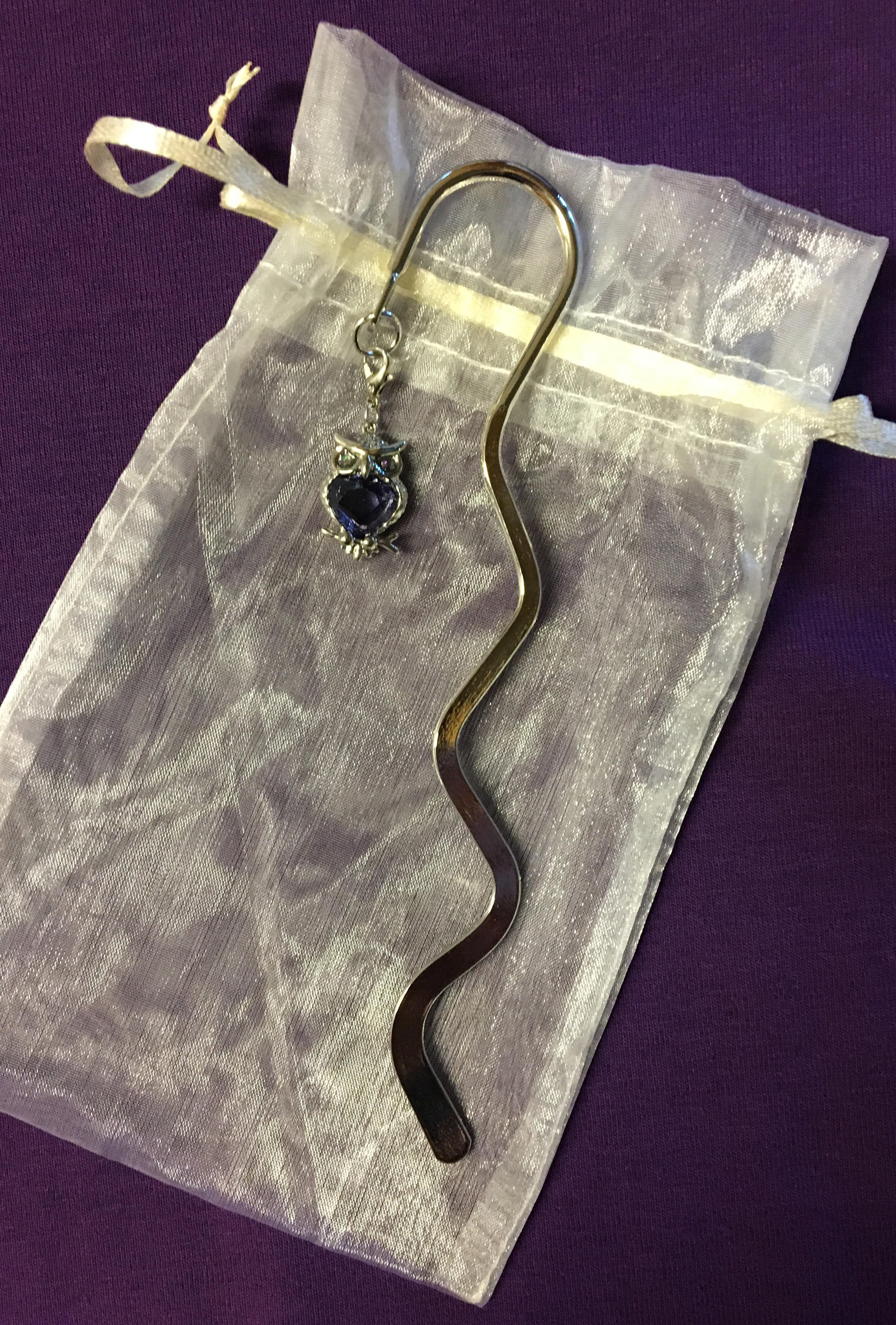 Purple stone, $25
Owl Necklace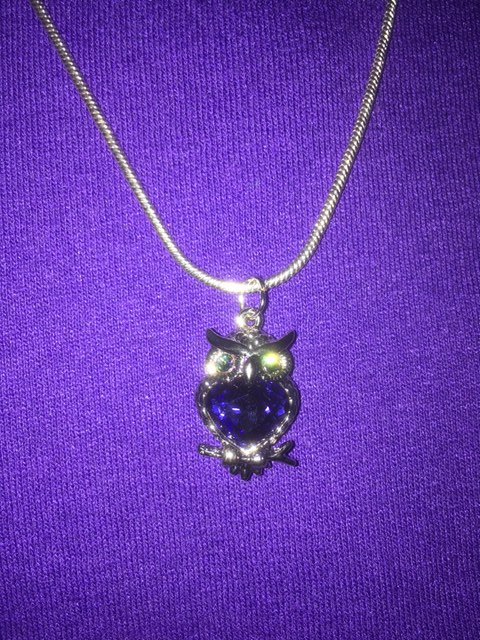 Purple stone, choice of 18" or 24" necklace, made by TC alum, Myrna Vardeman - $35
T's and Sweats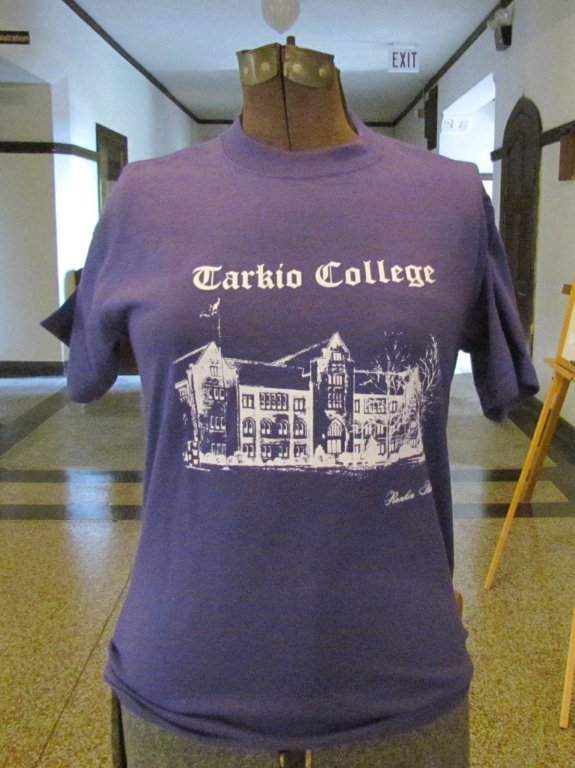 Style 1, Purple Rankin - $30
Sizes: S, M, L, XL, XXL, XXXL, XXXXL
Also comes in Gray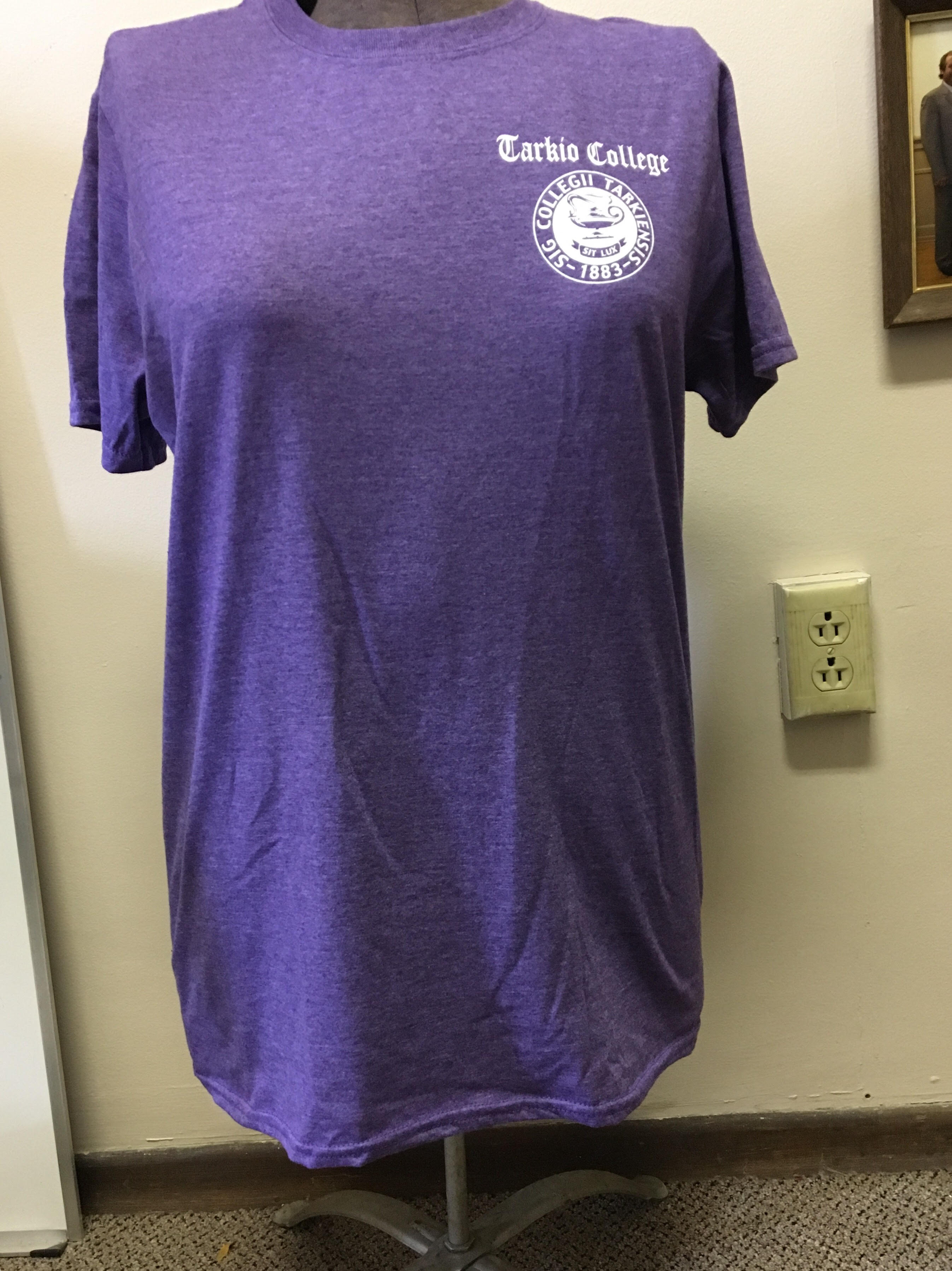 Style 2, Heather Purple - $30
Sizes: S, M, L, XL, XXL, XXXL. No 4XL available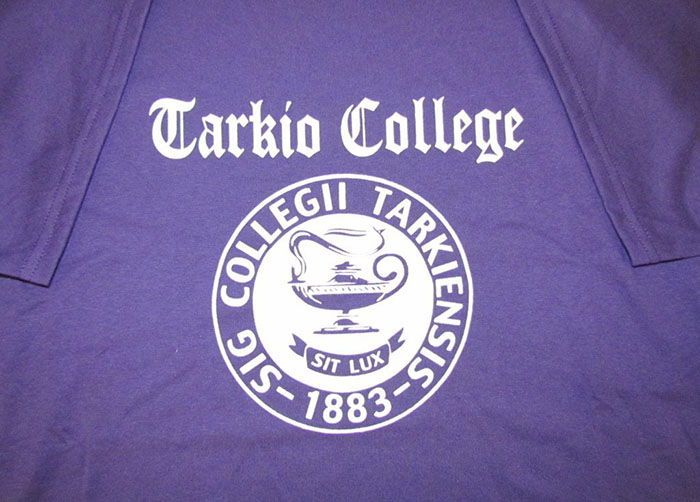 Style 3, Purple Seal - $30
Sizes: S, M, L, XL, XXL, XXXL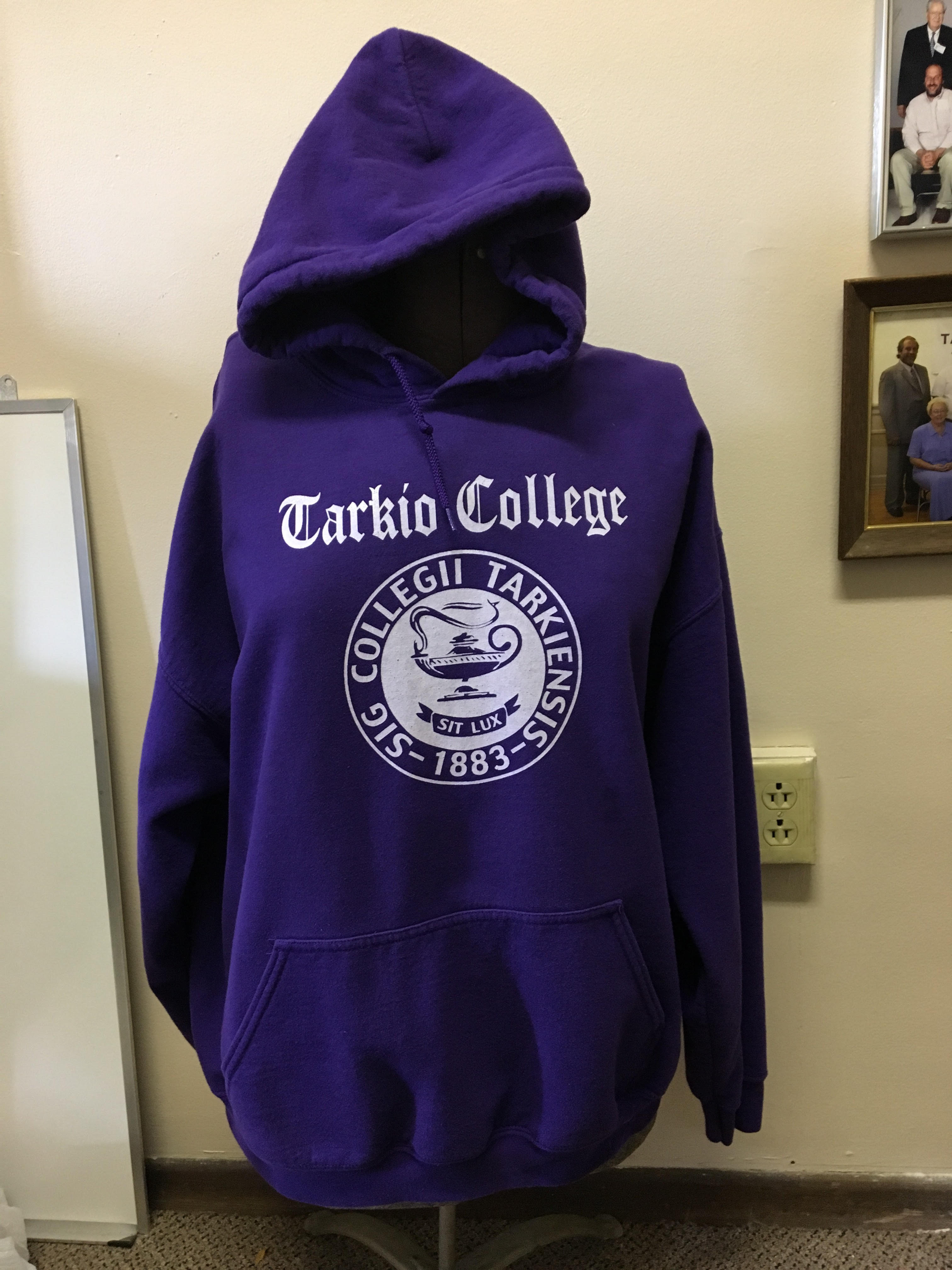 Hooded Sweatshirt - $50
Sizes: S, M, L, XL, XXL
Sweatshirts: Gray with Rankin, Sizes XXL, XXXL - $27.50
Old Annuals, Various Years - $10
Remastered CD's of Tarkio Choirs '57, '63, '77 (sold in set only) - $20
Remastered CD of Mule Barn Summer '73 - $20